What makes best advertising timeless?
Picasso once said "good artists copy, great artists steal". Whether this quote is from Picasso, or merely attributed to him, doesn't make much of a difference. The underlying meaning of the message is the same either way. Being an artist means learning from those who came before you. Very few things in the art world are truly original. Artists are always pulling inspiration from each other. In the digital world of today we are surrounded and bombarded by art of advertising. Everybody is fighting for our attention, for that second of our time to pull us in and tell their story.
As artists and marketers, we play a huge role in helping brands connect with their customers on personal and emotional level. This isn't easy and by itself is an art. Consumers can go to any brand but we as artists and marketers want them to go to the brand that connects with them best. Brands are living and breathing organisms, but often they are very complex. We need to help them distil their message, find brand voice, and create their future instead of simply existing in it.
At WDB, we never start a project without asking ourselves what the brand stands for? Why would I want to buy it?
Where Ideas are coming from?
Sometimes, ideas come from places no one would have thought about. Dan Wieden, the head of ad-agency Wieden & Kennedy, was working on pitch ad for Nike. Nike was struggling in 1987, failing to keep pace with the more fitness-focused approach of Reebok. Dan spent hours and hours thinking about a tagline that would inspire and resonate, nothing worked until he remembered the last words of Gary Gilmore. Gilmore was convicted in 1977 of murdering a gas station employee and motel manager in Utah and become the first person in the United States to be executed in nearly a decade. Right before the execution Gilmore said "Let's do it". This became the inspiration for Wieden's Nike slogan "Just Do It".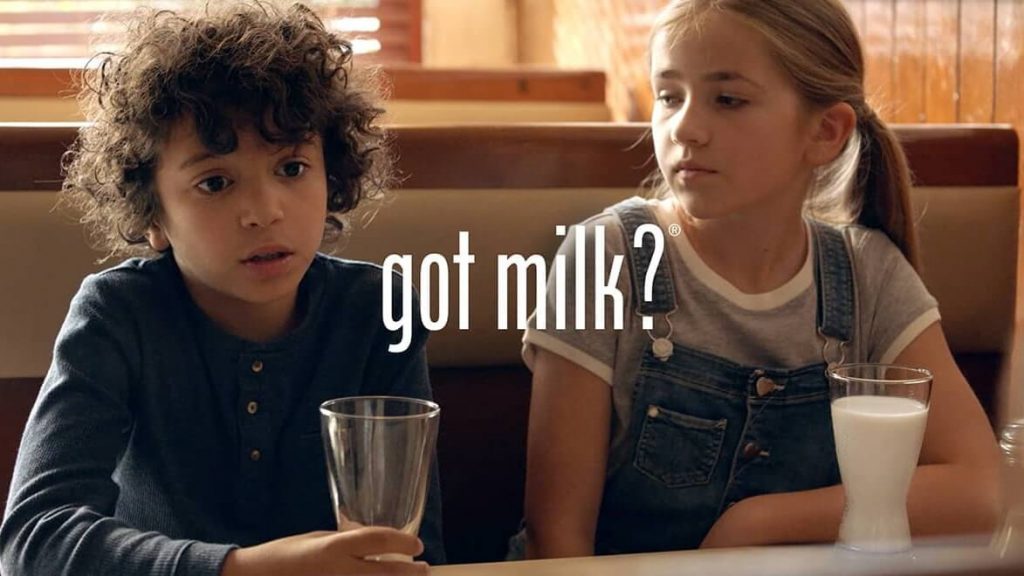 Got Milk?
Ideas surround us and we need to be aware, receptive and take a chance. Some of the major advertising campaigns were created by chance. In one of the interviews Jeff Goodby, co-founder of one of the iconic agencies in San Francisco Goodby Silverstein & Partners, told a story of the "Got Milk" campaign.
The "Got Milk" project began by working with California Fluid Milk Processors that was an industry board, created to promote milk in cartons, not yogurt not cheese, not sour cream just plain old milk. During the focus group session, one of the agency's partners John Steele met a woman who said that she notices the milk only when they run out of it. John thought that this was a brilliant idea. The absence of the product actually sold the product. Before the presentation meeting, one of the planners came up to Jeff and asked what should she put on the board and he suggested "God Milk" with a question sign. The rest is history.
Best advertising is timeless
What makes an ad timeless? Is it the ability to appeal to a wide audience? Is it the gift of insight? Is it because their jingle just can't or won't – get out of your head? You can see it in 5 years and it still like it.  It takes time for familiarity and confidence in a brand to build connection with the audience. Sometimes it takes years. But it's repetition that makes a brand message stick and a brand stand out. Because the messaging is the same.
Check out this HubSpot article showing off some of the world's most beloved ads, ads that we just can't seem to forget no matter how much time has passed since their debut. See how many of them you remember!
Like our blog? Subscribe to our newsletter.
Over 3 thousand marketers love it. Receive information on best marketing practices, exclusive offers, and ways to boost efficiency, quality, and productivity.