Social Media Spotlight Wachusett Brewing Company
When it comes to Social Media strategy, there is a bigger picture one should be focusing on with every post, reply, like, and comment.
First and foremost – your social media strategy needs to be aligned with your business goals. Social media is proving to be the best tool when it comes to driving awareness around a product or a service. It is even better when you are using social media to drive people to your brick-and-mortar business.
Just like when you are planning a vacation, every detail is accounted for, the same should go for your social media strategy efforts. Have you decided which platforms you will be using? You will want to plan on what you will post for the upcoming week. You will want to have a dedicated schedule and time when you will post. You also want to allow yourself and your team to be flexible and pivot when necessary as well.
If there is a recent and relevant conversation that has emerged on social media that you can become a part of – that will benefit the brand and the business goals – then you will want to take action and participate. One of the tenets of social media success is engagement. Social Media -This is the new customer service call center – it's where brands can thrive or die. And everyone gets to see it happen in real-time.
Your goals should be attainable and trackable so that you know you are in alignment and aware when you are not. Are you getting enough leads for your sales team? Are you simply looking to beef up your Facebook followers or get more Twitter retweets? What are the metrics that are defining your success with your Social media strategy? Let's look at an example of a brand doing it right.
We are going to look at a local New England brand that is rapidly growing just from their Social Media presence and strategy. Our Social Media Spotlight shines on Wachusett Brewing Company located in Westminster, Massachusetts.
There are now over 110 breweries in Massachusetts in 2017. That number has more than doubled in the last 5 years! That's a lot of competition. Rumor has it that there could be another 30 more breweries opening in the next 12-18 months. So, how does a brand stand out from the rest? Social Media. 

Recently this summer, Wachusett Brewing Company opened up their Tap Barn and Brew Yard at their headquarters in Westminster. (Their Indoor Tap Barn is currently under construction and will be opening when the Brew Yard closes for winter) They converted an old Air Stream trailer into a bar. Turning beer kegs into bar seats for the patrons and picnic tables lined up together like classic German brew yards.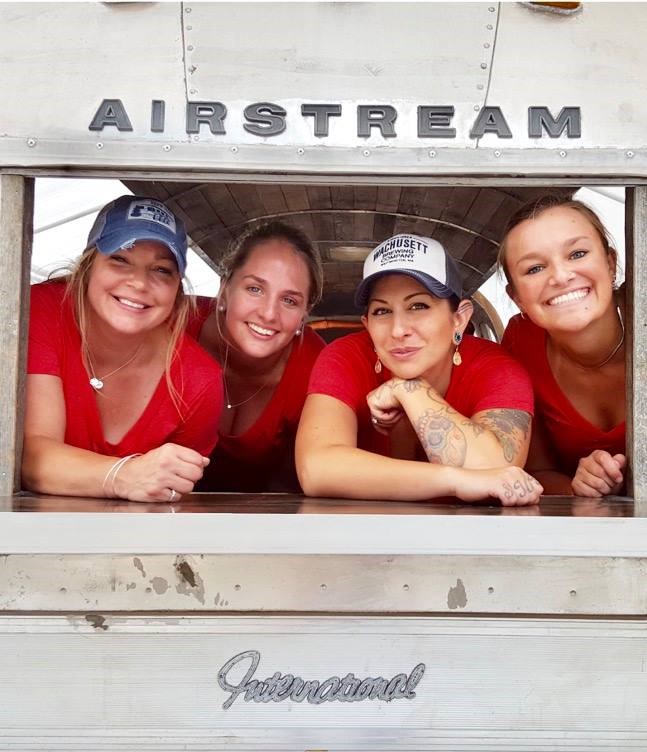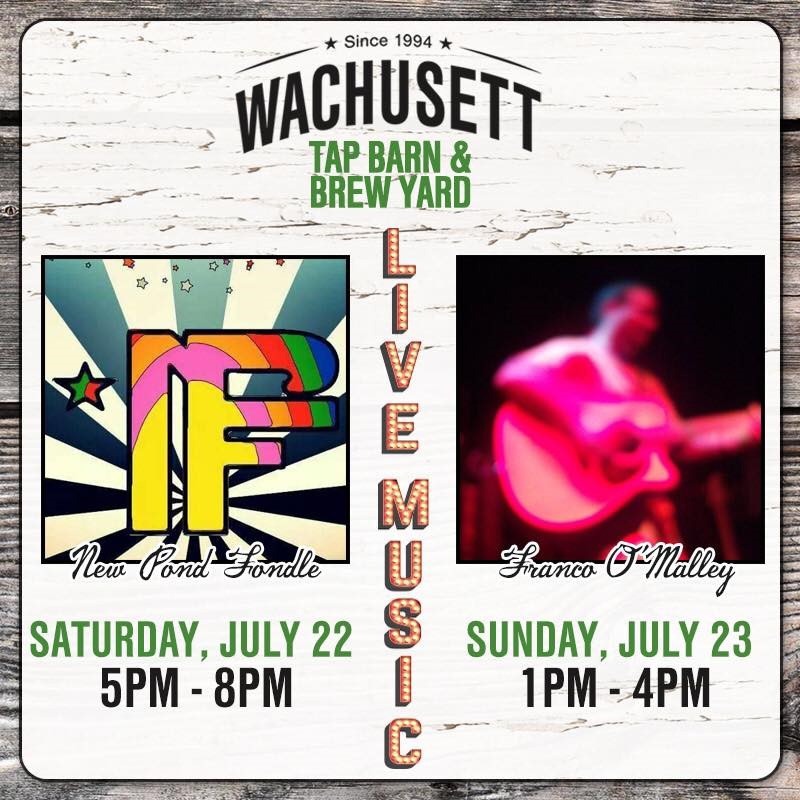 A signature fire pit, a stocked up food truck serving poutines and steak and cheese subs and the ability to bring your kids and dogs is an appealing aspect to the Brew Yard. Using local music acts to drive people to the brewery creates an atmosphere that is fun and infectious and more importantly different from just going to a bar.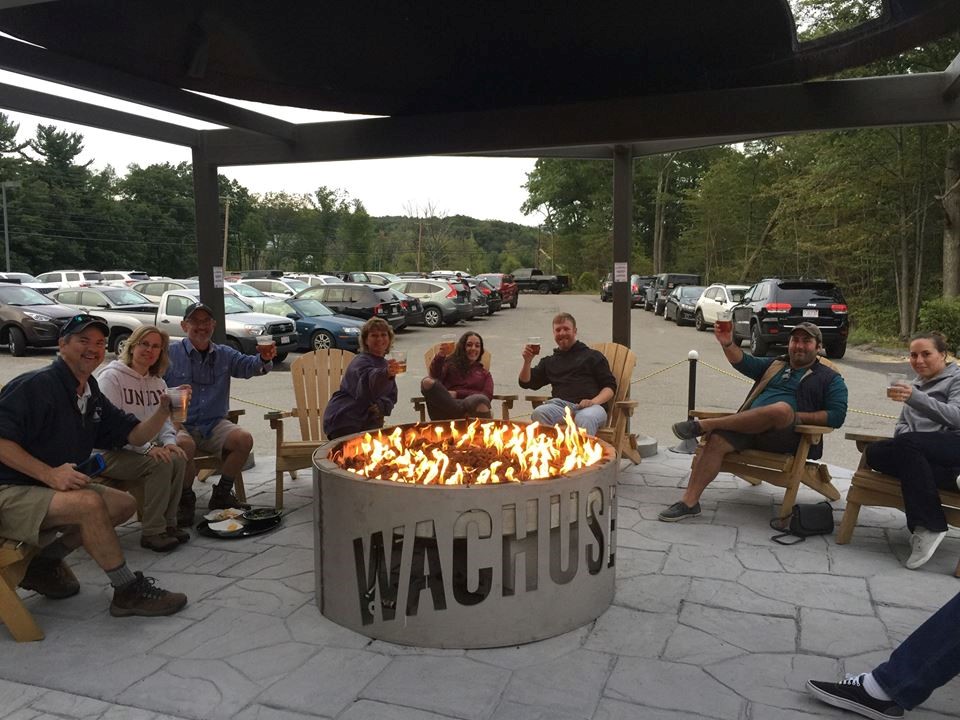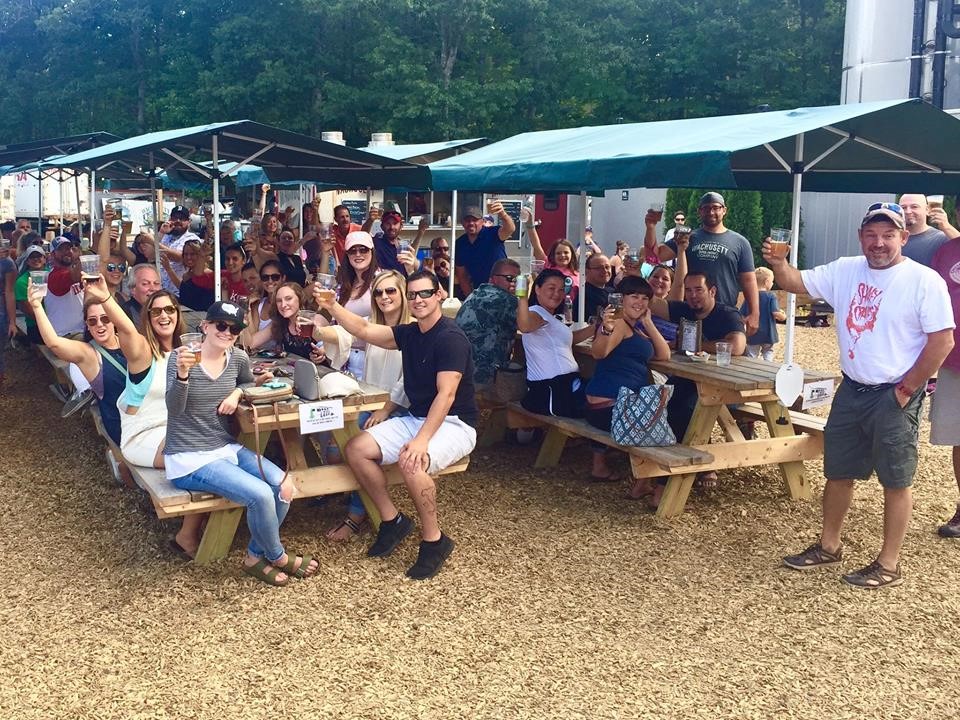 Wachusett is promoting a welcoming and comfortable culture that really makes it a destination point in central Massachusetts. It breaks the bar barrier as people that are visiting the Brew Yard love the brand and are there mingling with their fellow craft beer lovers. They are not there to drown away their sorrows but to celebrate and experience craft beer.
Wachusett has a very simple goal with their social media strategy. Drive awareness to get people to come to Wachusett for the brew yard experience and buy their beer. But they do it in such a fun way – check out this play on a movie poster for one of their signature beers – Wally.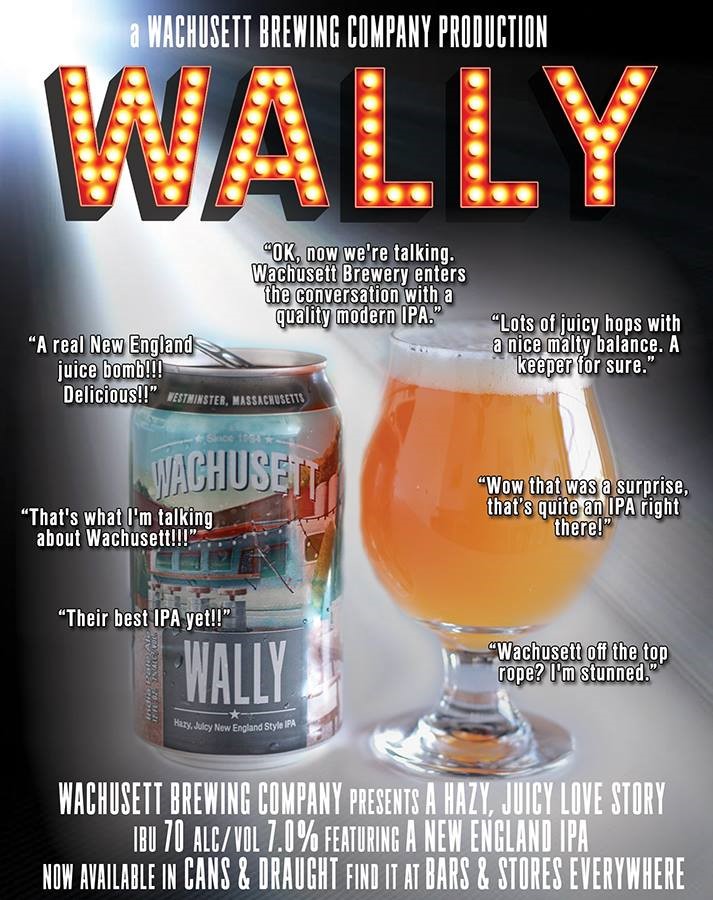 Wachusett does a great job of using original photos and creative ways to showcase the Brew Yard and highlight the fun you could be having if you were there right now. Encouraging others to post their own pics with them with Wachusett products and then using those photos in their social media posts.
They are using Twitter, Facebook and Instagram in tandem for their social media efforts. When they post once – it posts on all other social media formats at the same time. They also post often. They are posting on a daily basis.
They are also posting on a schedule. Typically, they will post at 1130 am and 430 pm during the week since these are the times that people are looking at their phones or checking social media before they make their lunch and dinner plans.
The Wachusett Brew Yard has live bands performing on both Saturday and Sundays so they will start posting about the upcoming weekend events on Wednesday as people are starting to think about the weekends and doing their planning. They will post the day before and the day of as well.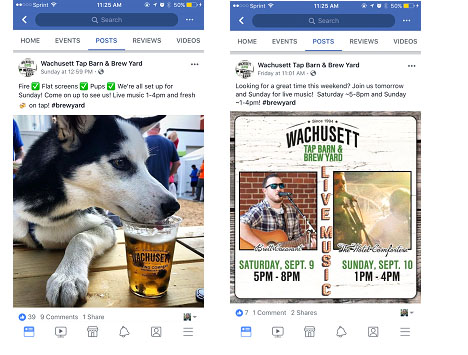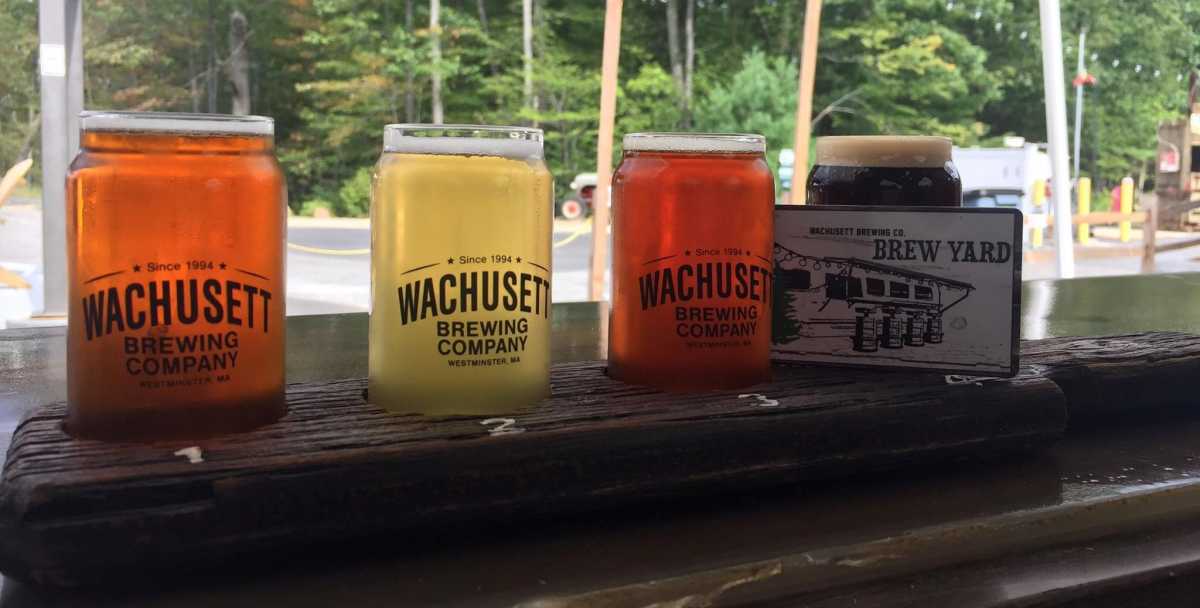 Social Media done right can impact your business exponentially. First, what are the business goals and how will social media impact them? Second, your audience, what social media platforms are they using? Third, develop a strategy of what you will post and the optimal time to post to reach your audience. Fourth, get creative. Be original.
1. Business Goals / Social Media Goals
2. Social Media Platforms / Target Audience
3. Strategy / Posting Schedule
4. Creative / Be Original
Remember when you Mom used to say, "Just be yourself and everyone will like you?" Brands need to be themselves in order to differentiate from the competition. You want to stand out for the right reasons and use the platforms to connect and engage with your followers.
Don't know where to start? Look at what your competition is doing. Look at other industries and examples like Wachusett Brewing Company for inspiration.
There are a lot of great brands doing great things with social media. Wachusett is one of our favorites. It also helps that we are fans of the brand too!
Like our blog? Subscribe to our newsletter.
Over 3 thousand marketers love it. Receive information on best marketing practices, exclusive offers, and ways to boost efficiency, quality, and productivity.