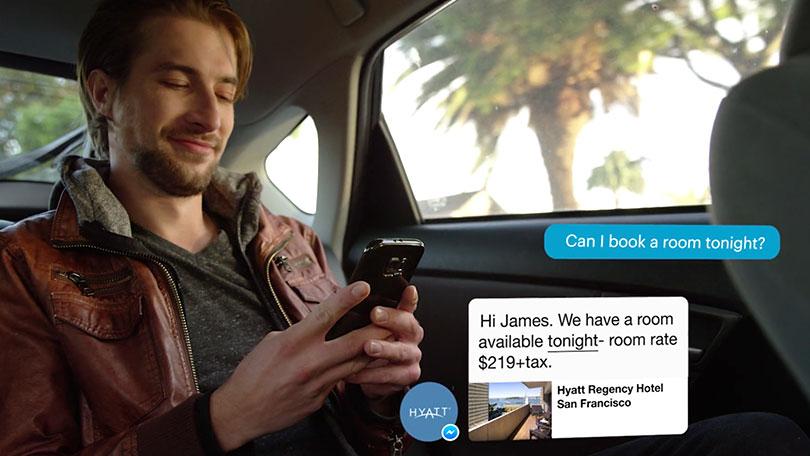 Currently, we are smack dab in the "Age of Now" and it has given rise to a chatbot takeover. It is in full swing as chatbots are transforming the digital landscape as more and more online customers are in need of answers to their questions immediately.
No one wants to wait for an email response to their question and the last thing a customer wants is to talk with someone over the phone. I am sure that you have seen these chat windows emerge once you have landed on a company's website. "Hi – This is Sarah, how can I help you?"
We are accustomed to communicating with one another via text. This communication method is only going to grow and evolve. More and more brands and companies are seeing the benefits of having an online ambassador that doesn't sleep or eat. The best thing about chatbots – they do what you tell them to do.
But what is a chatbot exactly? The reality is this, typically chatbots are simply searched apps that dive into a limited database of FAQs (Frequently Asked Questions) and match the keywords of your question to possible predetermined answers. It then returns the best answer into the chat window as a response.
Chatbots can help to automate and execute many tasks using a conversational medium. They process language, text, and voice in order to understand and analyze what the user needs and return a response, an action, or a solution in real-time. The bots can also collect valuable data from each customer interaction and then feed this back into your CRM system.
More and more of these chatbots will be powered by machine learning in the future, using artificial intelligence to create a more sophisticated marketing and sales response tool. The implementation of artificial intelligence into chatbots is in its infancy, but it will grow exponentially.
Recently, Facebook announced at F8, that it is launching a new platform called Discover in the US. Discover is a hub inside Messenger which allows users to search and discover new and interesting chatbots to message with. Brands and businesses are always trying to find new ways to connect with their consumers and followers.
The Discover platform will give people the opportunity to interact with businesses and brands in a more effective and useful way. Facebook's goal is to build out the platform to enable automated interactions between users and businesses. Facebook looks to make Pages the more default online home of brands and Messenger the way you communicate with them. It will be interesting to see what developers come up with.
It looks like we have a little ways to go before we can deem chatbots a marketing and communications success. Jeremey Waite, an evangelist with IBM claimed that marketers are rushing to shiny new technologies way too fast and not making sure that their current marketing systems in place are effective enough before adding another layer with chatbots. Waite stated that "According to Facebook, 70% of its branded chatbots have failed over the last six months, so it's clear a lot of brands still don't understand how to use this technology correctly."
Currently, there are about 30,000 active chatbots on Facebook across 200 countries. The expectation is that 80% of brands will be using chatbots by the year 2020.
But why brands struggle to implement these chatbots effectively? What is truly lacking with chatbots is empathy. There is no human element or interaction. The technology needs to evolve more for increased adoption rates. But maybe this lack of growth has to do with how we are using chatbots?
With season 7 of Game of Thrones just around the corner, British agency Catch Digital released GoTBot, a chatbot that's loaded with series details and Easter eggs. (Easter eggs are hidden messages) With the massive amount of characters with forgettable names and the multitude of plot points within Game of Thrones, GoTBot can be a cool example of the educational effectiveness of bots within the wide world of entertainment.
You can ask for the background of characters, who died and who is still kicking with its ever learning artificial intelligence engine. GoTBot adds some personality and a little human element of playfulness as if you are talking with a friend. Teasing you with GOF memes and delivering a sarcastic flair of profanity-filled responses like that of a blossoming comedian.
A bad representative of the chatbot universe is Microsoft's teen chatbot Tay which had its plug pulled a year ago because it quickly evolved into a racist Nazi. Oops. And Microsoft's newest chatbot Zo is starting to make alarming comments about the Qur'an. Yikes.
There are some human elements that we may not want chatbots to learn and disseminate. The chatbot uses are endless and the convergence of VR with AI and chatbots could open up a whole new world for brands.
I guess we will have to wait and see which brand or company comes out on top in the new chatbot revolution to eventually establish best practices. If your business or brand is thinking about implementing chatbots into your marketing and sales ecosystem, learn from others' mistakes before making your own. Make sure your marketing processes are working properly before joining the fun.
Do your homework, explore and test out some of the latest chatbots and rate the experience. The human element is still a necessary piece of the puzzle to satisfy your customers. Using chatbots to enhance the customer experience along with an infused human element could be the winning combination to help cater to your customers' need for quick answers.
Like our blog? Subscribe to our newsletter.
Over 3 thousand marketers love it. Receive information on best marketing practices, exclusive offers, and ways to boost efficiency, quality, and productivity.