Web Design Tools Every Designer Must Have
The world of web design and tools to build it never stands still. Technology keeps on advancing forward and standards keep on evolving. Every day there is a new stuff to try that can make your life as a designer a bit better and easier. We use these tools everyday and wanted to share the list with you.   
Material Design is a unified system that combines theory, wide range of resources, and tools for crafting digital experiences. This is a great tool for making, sharing and applying colour palettes to your user interfaces. Unlike most colour palette tools, it helps you to make sure that your colour schemes are accessible while you're building them. This tool might become your most favorite.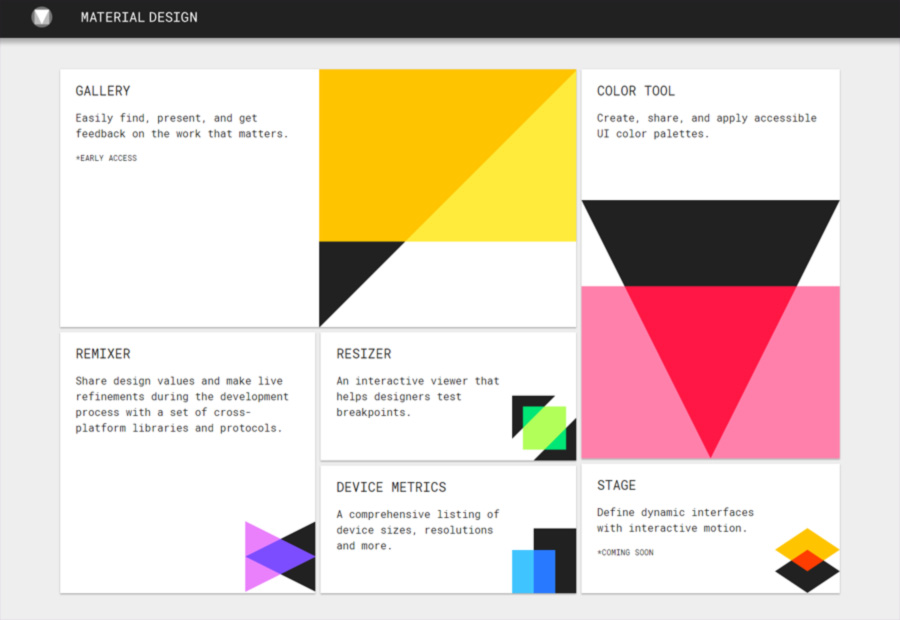 Moonjs.ga
Moon is a minimal, blazing fast front end library for building user interfaces and prototypes. Moon combines the positive aspects of popular libraries into one small package. It's super lightweight, and includes advanced optimizations to ensure fast render times. Moon was made by Kabir Shah when he was using Vue and became frustrated by some performance issues. The API is small and intuitive, while still remaining powerful.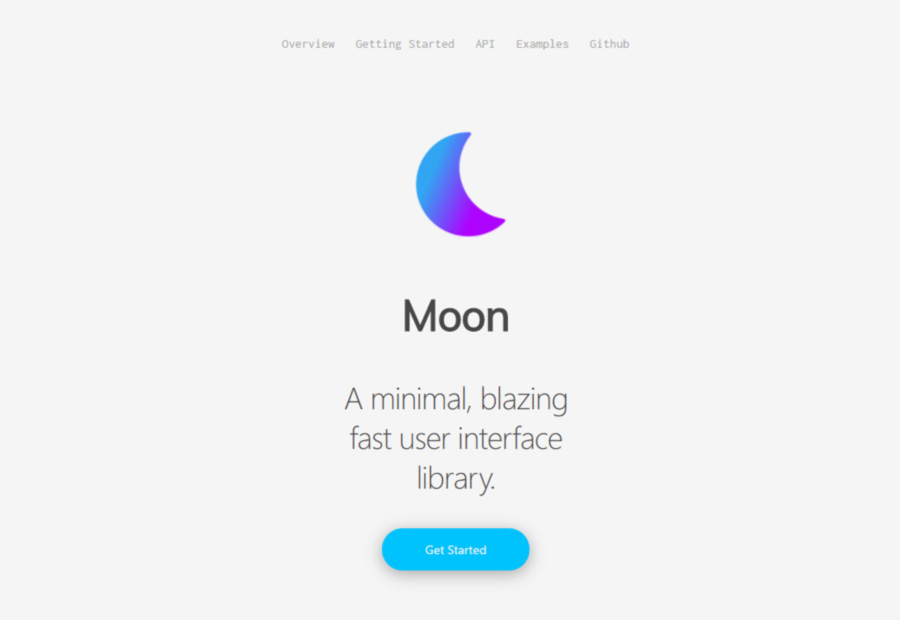 Csspeeper.com
Smart CSS viewer tailored for Designers.This Chrome extension makes Inspect Element designer-friendly. For example, if you inspect a button it will tell you the font family, font size, colour and other attributes useful to a designer, all presented in a clear way. One of our favourite features is the ability to browse and export a site's colour palette easily.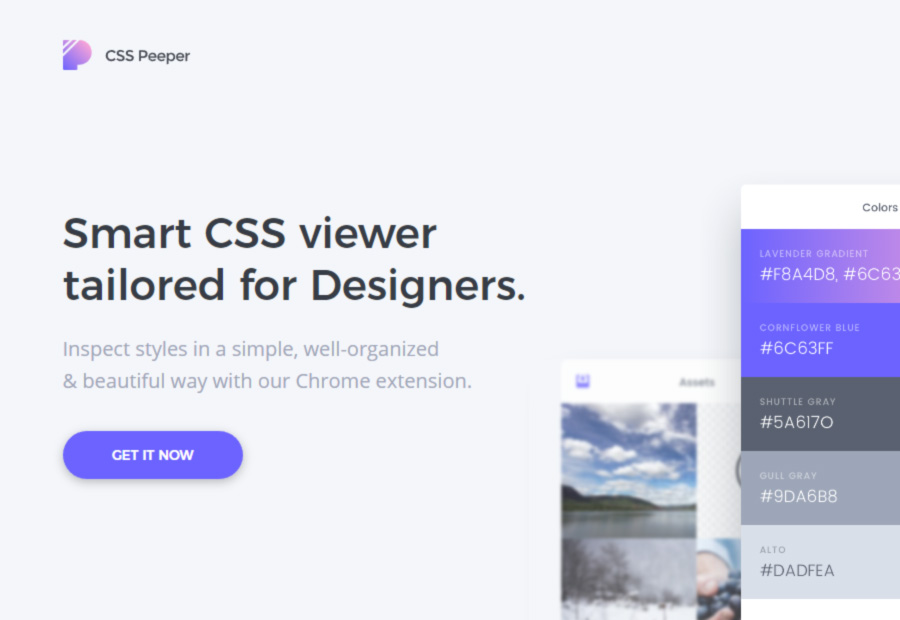 Avocode.com
Avocode makes it extremely easy for frontend developers and web designers to code websites or apps from Photoshop or Sketch designs. It's built by the same team that brought us CSS Hat and PNG Hat, so it's not surprising they've taken the exporting process one step further.
Avocode's Photoshop plugin syncs your PSD or Sketch and automatically analyses your file to bring everything into a beautifully designed UI. You then have full control over how you export assets. Avocode Generate CSS, Swift & XML straight from layers and export images, colors, fonts, styles, sizes and measurements.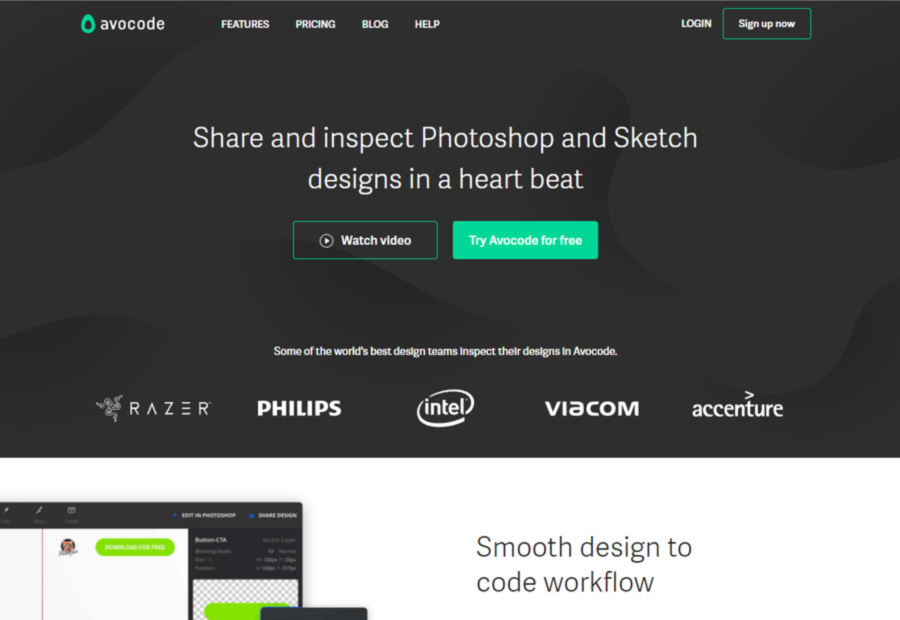 Marvelapp.com
"We wanted to lower the barrier to bringing your digital ideas to life, so we created Marvel, a 'code-free' prototyping tool that transforms images and sketches into interactive prototypes that look and feel like real apps and websites," says Murat Mutlu, who co-founded the tool.
Marvelapp integrates with most of the popular storage apps such as Dropbox, GoogleDoc, Box to import all your files and hotlink them together. There are also some really handy features, including being able to create transitions between links/pages and quickly preview how these will look in the browser. The editor is super simple and easy to use.  We really like how simple the app is to use, and the ability to share it with the team and clients is helpful.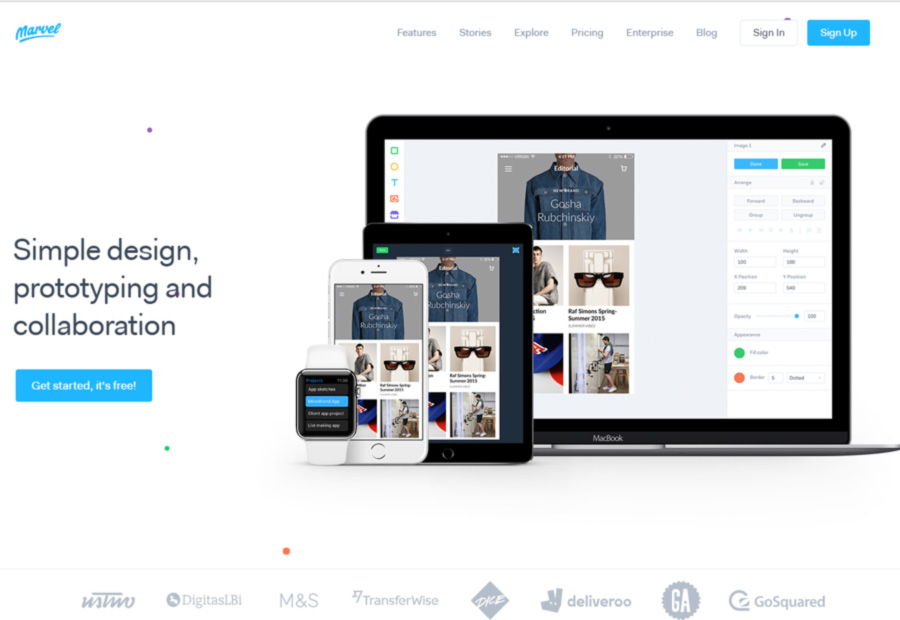 Like our blog? Subscribe to our newsletter.
Over 3 thousand marketers love it. Receive information on best marketing practices, exclusive offers, and ways to boost efficiency, quality, and productivity.