Why Great Creative is More Important Than Ever?
Very few brands have the ability to connect with people on a deeper level. Although most marketing teams appreciate the value of tapping into human emotion, they rarely succeed in doing so in a real way. As marketers, we can shout very loudly and hope someone hears us over all the background noise. Or, we can capture people's attention with great creative artwork that engages and connects with them on a deeper level.
But wait, what is a great creative?
Great creative starts with strategy and planning. We usually begin by analyzing data, looking into customer wants, needs and align solutions with messaging. To be relevant we need to be engaging and our message has to resonate with the customer.
Great example of an effective and impactful campaign is co-marketing campaign between AirBNB and The Art Institute of Chicago. The campaign, which won 14 Lions at last year's Cannes festival, originally broke in February 2016. Leo Burnett Chicago posted a listing for a real bedroom on Airbnb that looked exactly like Van Gogh's painting "The Bedroom." The campaign rolled out just as the real painting was making its way to North America for the first time, landing at The Art Institute of Chicago.
Creative must be bold
A wise man once said: "Think different". Design courage is a key factor in making big changes in the design world, by designers and organizations who dare to experiment and innovate. Let's look at the example of the sculpture of a "Fearless Girl" staring into the eyes of the Charging Bull that appeared one night in the middle of Wall Street.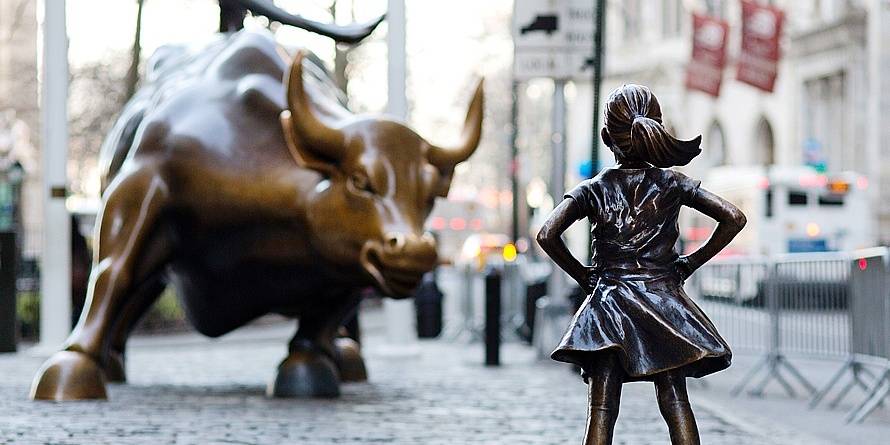 The campaign promoting good causes in 2017 was created on a shoestring budget with no paid media. The image of the statue soon went viral online and in the first 12 hours had more than 1bn Twitter impressions. Within the first 12 weeks "Fearless Girl" had reached 215,000 Instagram posts. The campaign also won four grand prix awards at Cannes and a total of 18 Cannes Lions.
To deliver results, marketing needs to work hand in hand with design. We need to inspire customers with creative and bold designs to stay relevant. So, be creative and be bold and remember everything is an opportunity to build a connection with people.
Like our blog? Subscribe to our newsletter.
Over 3 thousand marketers love it. Receive information on best marketing practices, exclusive offers, and ways to boost efficiency, quality, and productivity.